Ok so here's the thing, I've always thought you couldn't delete the ?action=history of a page but there have been some confusing moments. I'm not wanting to actually do this but something doesn't make sense.
Even if you delete a page, that page will show that there has still been some history and shows it was deleted bla bla bla.
Not too long ago I noticed something on the YouTube Wiki (Wikitubia):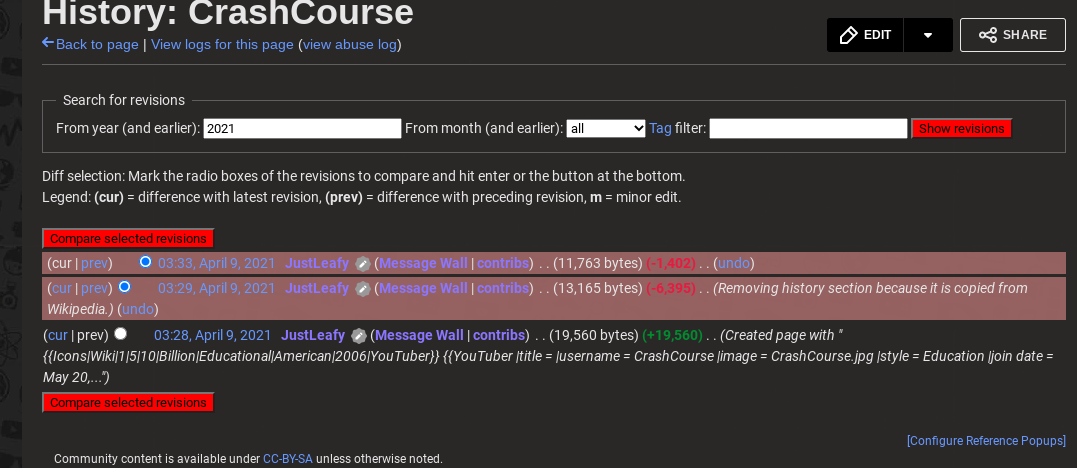 The ?action=history shows that it just had 3 revisions. The thing is, I just edited and created it the day before. So can you actually delete the history? Well I then discovered all public logs and found this:
That affirms my deja vu and that someone else said this page existed before but it appears to only show when the page was created and/or deleted, and the page certainly should have more history. So what's up with that? Could there be something that restarts it after the page is re-created again? Does tags have something to do with it? Idk.
Did a test on a wiki again and logs show this:
But history would say:
----------------------------------------------------------------------
Also how do you make the highlighted part that shows up with certain pages like deleted ones which have no data in it themselves, just like the attached looking template: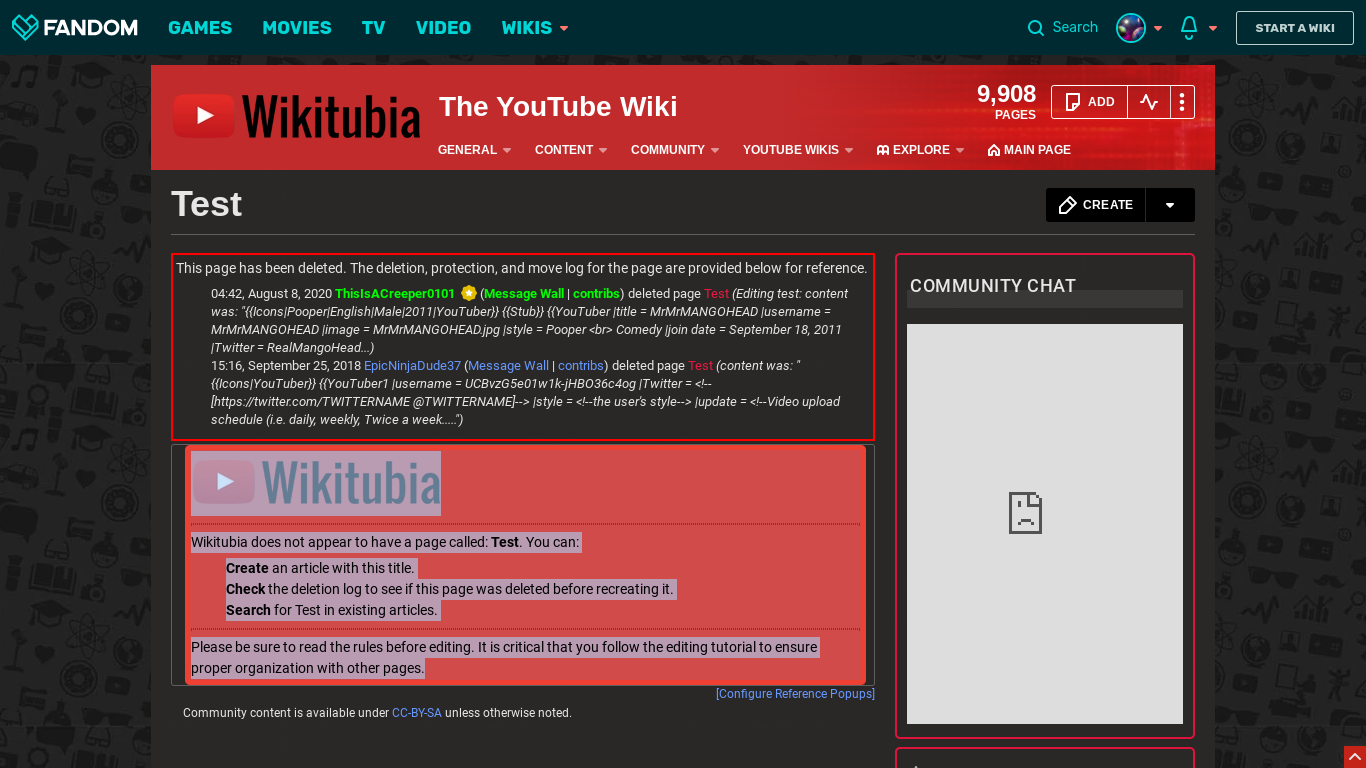 hope this all isn't too much and not confusing