Hello everyone i'm LuvOf99Th, i'm a very active contributor at CodeGeass wiki i wanted to make a 'contributor' tag for it, but i never do bad edits on that wiki or u can say i never test that wiki for anything, anyway there is a test site i've created named lllolll.fandom.com yea its mine lmao a test website so other good websites must not be a garbage,
anyway i wanted to ask at my website where i'm a bureaucrat+sysop, like this: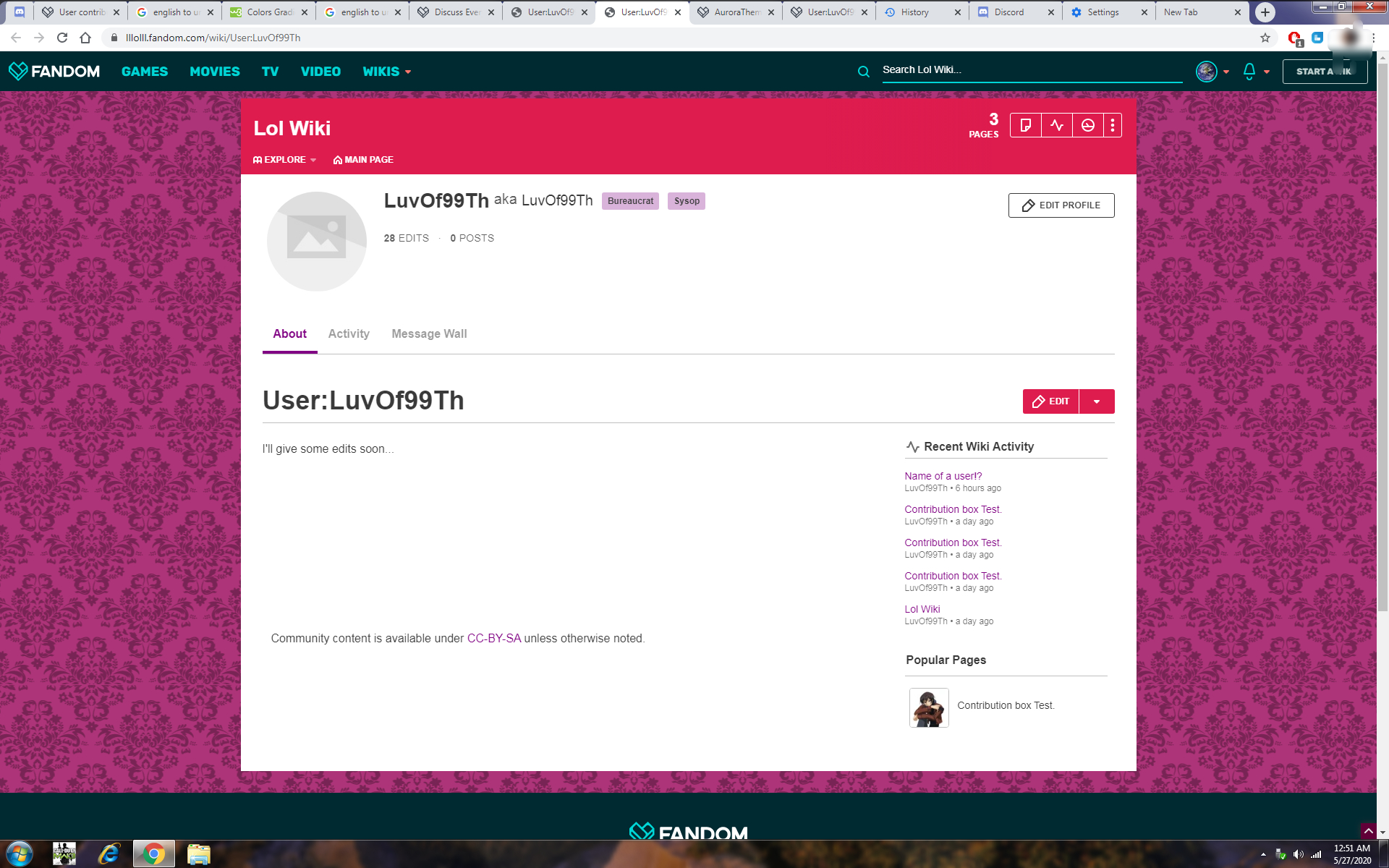 Ok ? yea but i want a contributor tag, along sysop or after sysop or wherever, but i couldn't got anything, these user tag pages says that go to your
User:LuvOf99Th/common.js huh? yup i created onet there i got: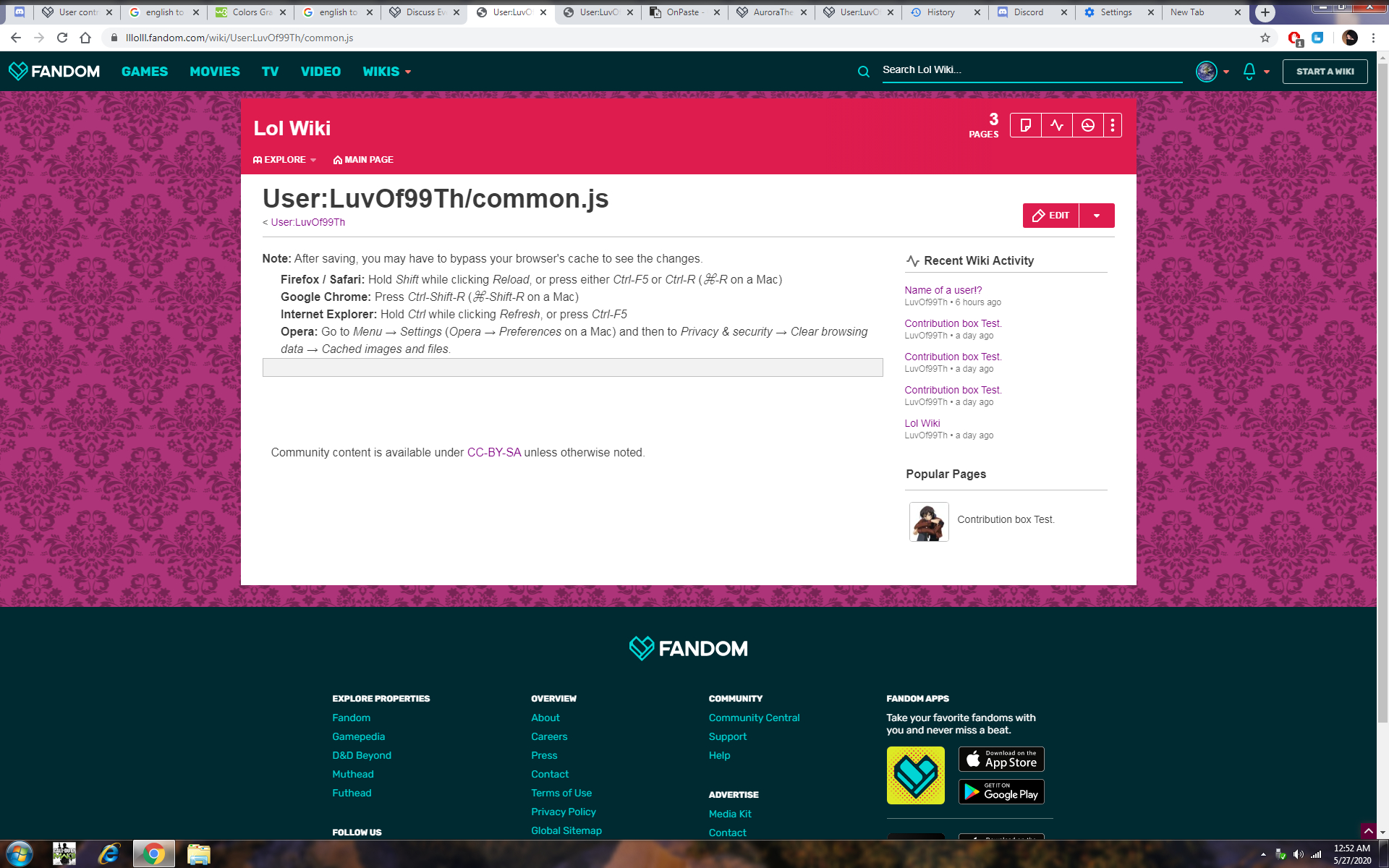 Ok? soo now what i've to do? they say u have to install something but where? how?
https://lllolll.fandom.com/wiki/User:LuvOf99Th/common.js
Here u can go to my fandom, i've not locked anything feel free to do good edit, and pleeeeaaaaassssss if someone can teachme at discord?
My name+tag= ??? ?? ????????#2855
Pleas guys reply...i'm really worried,
Many peoples have 7+ tags, i just want one 'contributor' tag,
And yea i've not created any comman js thing on code geass wiki
Because i don't want to dirty\badlook that wiki, ok.
Keep in mind i'm using chrome broswer, thx.
[SOORY FOR MY BAD ENGLISH] [PLEAS REPLY].
One thing more at my website i've enabled that js thing too...