Hello!
I have some problems with your Modern Comments Section CSS. Video and Image buttons don't work on Message walls on my wiki . Can you help me, what should I edit?
Александр III (talk) 12:12, October 13, 2019 (UTC)
Hey there. I was wondering if you could change the code to make FandomizedActivityFeed to make the feed generated with the activityfeed tags look the same as Special:WikiActivity. If you can't, can you tell me how I can supplement this myself? Thanks.--RealKnockout (talk) 04:17, December 13, 2019 (UTC)
Re: Re:Question about FandomizedActivityFeed I dont think you understood me. What Im trying to say is that: You know how Special:wiki Activity looks after you use Fandomized Activity Feed, right? Can you make the feed generated with the <activityfeed tags look exactly the same as Special:Wiki Activity. Thanks. P.S If you still dont understand, you might wanna check out this thread I made about it.
Minor annoyance
Hey, I really like your modern CSSs, but there's something that I find inconvenient in ModernLightbox. I don't know if it's supposed to be like that or not, but when you copy the name of a file, it also copies something like "SHARE VIEW MORE". I'd appreciate a lot if it was removed. Thanks for your work by the way. Blueant251 (talk) 03:49, December 22, 2019 (UTC)
ModernCommentsSection Bug
Hi, in the "ModernCommentsSection" exist one bug, in light themed wikies some buttons are in white, not in black 

Please fix it, thanks!

PIVANrv (talk) 21:27, March 6, 2020 (UTC)

Thanks to responding and fix, but some icons are strange, and some thing still in white.


PIVANrv (talk) 21:58, March 7, 2020 (UTC)
Problems with ModernLightbox
Hi, all icons in the light box are invisible, but slill clickable. Please fix it.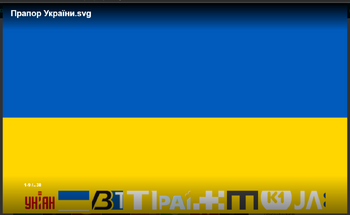 Thanks!
PIVANrv (talk) 00:09, April 22, 2020 (UTC)
asking a question for help
Wanted coding pages
my wiki wants these (i think) coded pages:
can you help? if you need a promotion to access it thats fine to, i can promote you myself. while you're at it can you fix those insane infoboxes? Dukese805 07:50, May 4, 2020 (UTC) note trying to be impolite with the infoboxes, they are just driving me crazy, and i was hoping it would take a minute not 3 days. also after looking all that stuff up i didn't find anything.
Community content is available under
CC-BY-SA
unless otherwise noted.